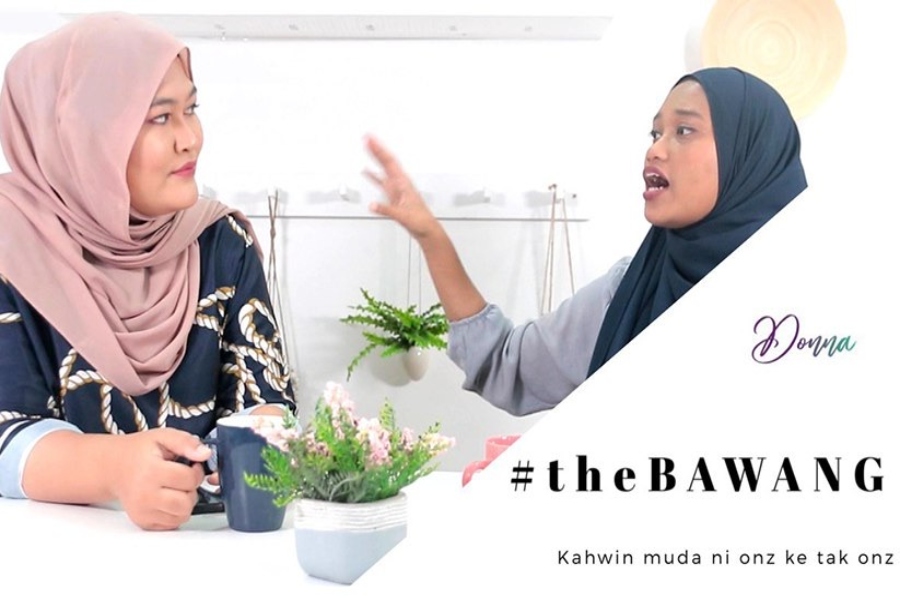 The Bawang musim kedua kali ini menampilkan wajah baru dan topik-topik yang lebih menarik untuk dibincangkan. Bukan saja isu rumahtangga tapi kehidupan realiti yang perlu para wanita hadapi tidak kira yang bekerjaya, suri rumah, solo mahupun yang sudah berumahtangga.
Tapi, untuk minggu ini siri The Bawang sedikit kelainan kerana kami ada tetamu jemputan iaitu penulis dari portal  Dhia, Wafa Awla. Menariknya lagi Aina dan Wafa akan berkongsi tentang kahwin muda boleh ke tak? Jom saksikan video di bawah.
Nantikan episod #TheBawang pada minggu hadapan dengan topik yang lebih menarik!
Untuk bacaan artikel yang lebih menarik, klik senarai artikel berikut: #theBawang: Berpantang Relevan Lagi Ke? Jangan Jadikan Status Dah Berkahwin Satu Tiket Boleh 'Ringan-Ringan' Depan Umum